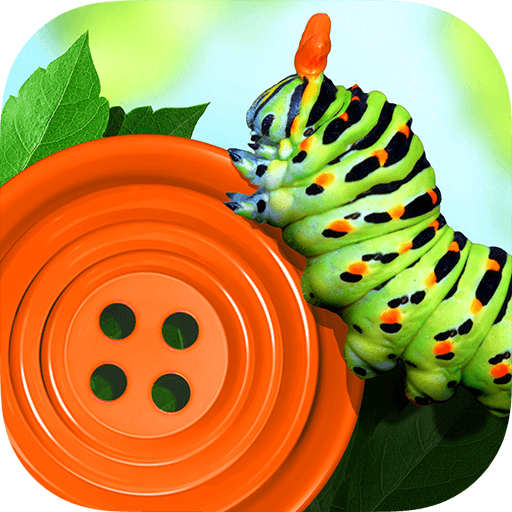 Bugs and Buttons 2
Bugs and Buttons 2 will take children on an incredible journey through 18 games and activities designed to both entertain and educate. Following the footsteps of the critically acclaimed Bugs and Buttons, this sequel offers a massive variety in gameplay to keep your child engaged while introducing them to critical learning skills at the same time. Offering two modes of play, children can choose to be automatically guided or explore and play at their own pace.
LEARN: Covers a wide range of critical learning skills such as counting, sorting, pinching, balance, letters and many more. Adaptive gameplay assures that games don't get too hard too quickly and allows children to learn with less frustration. Multiple-User profiles allow many kids to share one device while maintaining their own scores and awards. Games are designed to be self-learned quickly but include visual instructions as well.
FUN: Beautiful and lush high-definition graphics provide intriguing environments for your child to explore. Interactive bugs add humor and excitement to lessons as children play and earn up to 54 rewards over 18 different environments.
Features
18+ Games and Activities
Packed with over 18 awesome games and activities.
Incredible Graphics and Animations
Intriguing detail graphics come to life with fun animations.
Beautiful Musical Compositions
Music thats just as appealing to adults as it is children.
Highly Interactive
Lots of interactions from tap, drag, pinch, to tilt.
Awards and Achievements
A whopping 54 achievements to earn.
User Profiles
Supports multiple user profiles for family or school environments.
Data Policy
Strict
This app does NOT collect any data. All saved scores, achievements, profiles, and other data is private to your device and associated platform account (ie. iCloud). All of the apps in the Bugs and Buttons series adhere to this strict policy.
Gallery
The following images are from actual game play. Slight differences may appear due to the device capabilities.